We research and care for the archives of the parish of Barton Stacey, Hampshire and make them available to everybody.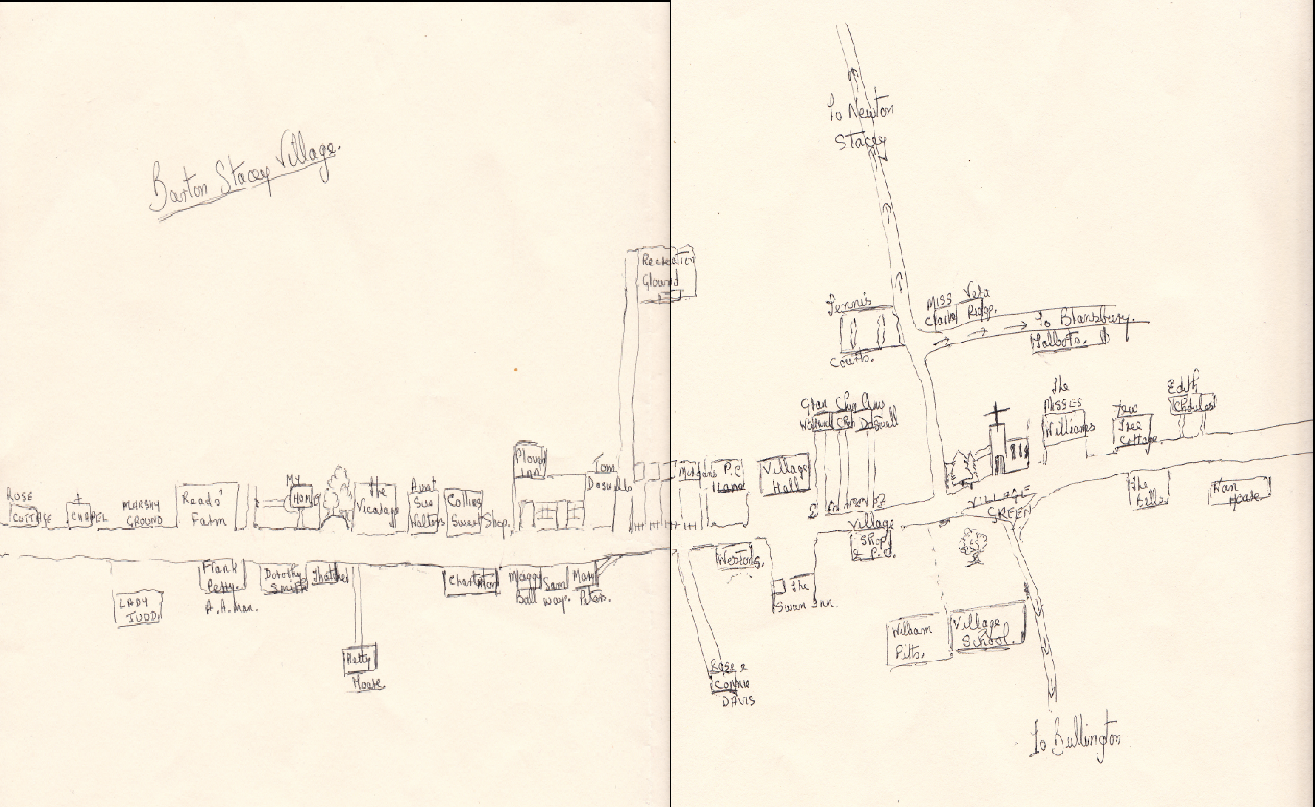 This wonderful map was drawn by Mrs Kathleen Berry, nee Warwick.
She was born in 1928 and raised in The Forge [which she has labelled 'My Home'] next to Wade's Farm. Her parents were Tom Warwick, one of the two village postmen, and Florence Withers.
Kath intended to produce this as a watercolour to present to the parish but ill-health overtook her and she was never able to do this before she passed away. Our thanks go to her daughter for kindly donating this map.
Time plays tricks on the memory and we should point out one or two amendments:
Rose Cottage (southern end, west side) was not so called.
There were 2 cottages which backed on to the school.